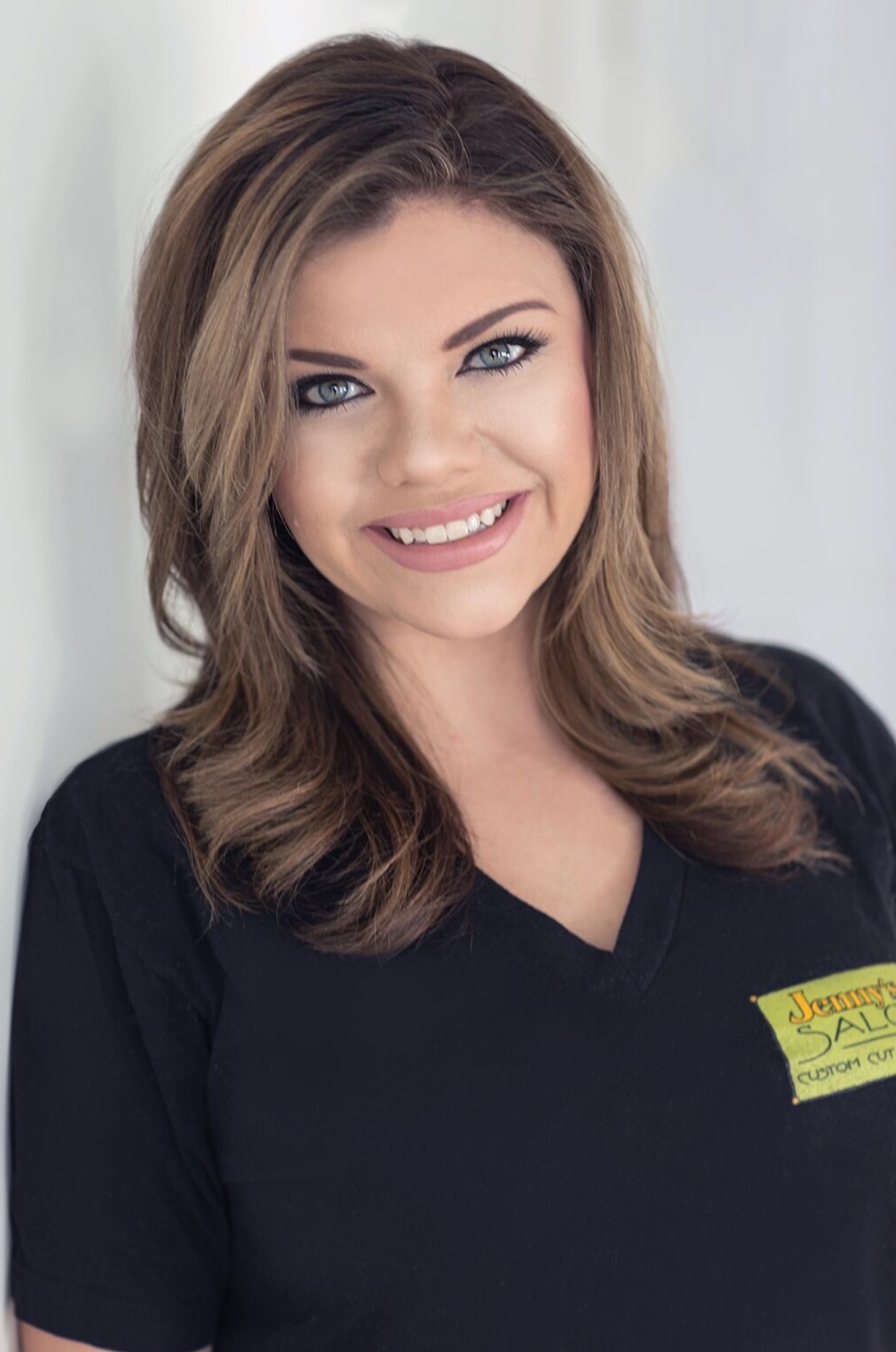 "If you have the power to make people happy, do it. The world needs more of that."
How long have you been at Jenny's
Seven years.
Specialty
I specialize in customizing the perfect style for my clients, whether that's a new haircut, natural highlights, or a keratin treatment. I'm well-rounded and well-educated in the hair industry.
Years in the industry?
I have 18 years of experience.
What can clients expect that sets you apart?
My clients have told me that they come to me not just for their color refresh or a new style, but for "Raymie time"
Fun Facts/Favorites/Hobbies
I like reality tv, relaxing with my family, and date nights with my husband.
I am an advanced stylist with 18 years of experience. I graduated in the top ten of my class from Xenon International School of Hair Design. I love continuing education. I have trained with Ahn Co Tran, Johnny Ramirez, and other celebrity hair stylists. I thrive from learning the newest and best techniques. I am a huge believer in teamwork and positive energy. I love spending time with my clients and making them feel and look their best!
THERE IS A 50% NON-REFUNDABLE DEPOSIT REQUIRED AT THE TIME OF APPOINTMENT BOOKING.
| Hair Styles | Price |
| --- | --- |
| Women's Cuts | $86 |
| Men's Cuts | $48 |
| Girls Cut | $51 |
| Boys Cut | $46 |
| Formal Style - is anything requiring hot tools, braids, flat iron or pinning of any kind. This includes 1/2 up & down. If you wish to update your blowdry or add any of the above it will be considered a formal style & will be charged as so. | $116 |
| Dry Cut | $84 |
| Blowout - strictly a shampoo & blowdry | $66 |
| Brow Wax | $29 |
| Matt Removal | $100 per hour |
| *kids cuts are for 10 and under only | |
| THERE IS A 50% FEE FOR NO-SHOWS OR CANCELLATIONS WITH LESS THAN 24 HOURS NOTICE | |
| Hair Textures | Price |
| --- | --- |
| Brazilian Blowout | $312 |
| La brasiliana | $308 |
| Express | $137 |
| Conditioning | $63 |
| THERE IS A 50% FEE FOR NO-SHOWS OR CANCELLATIONS WITH LESS THAN 24 HOURS NOTICE | |
Hair Color
Price
Conditioning Single Process Color
$109
Single Color & Haircut
$179
Partial Highlight
$155
Partial Highlight & Haircut
$233
Full Highlight
$215
Single Process Color & Highlights
$225
Double Process Color
Consultation Required
Balayage
$315
Glaze *does not include blowdry
(blowdry must be booked separately)
$73
Olaplex
$66
Brow Tint
$29
Accent
$22 each
THERE IS A 50% FEE FOR NO-SHOWS OR CANCELLATIONS WITH LESS THAN 24 HOURS NOTICE